YOUR TEAM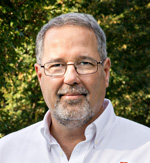 Timothy Cleary,P.E.
Managing Director Tim's interest in construction started at age 10 while helping his family remodel their 150 year old farmhouse in upstate New York. After earning an engineering degree at MIT he worked as a design and project engineer. While living in Lancaster, PA he renovated a home in the city's historic district, studied cabinet making at night school and met and married Charlie and Charlotte Ross's daughter, Candy. The rest is a lesson in nepotism. He holds a Certified Green Professional (CGP) designation from the National Association of Homebuilders and is a licensed professional engineer in the Commonwealth of Pennsylvania. Tim is a past chairman of the Williamsburg Community Builders Association and past president of the Peninsula Housing & Builders Association.
---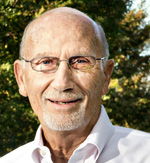 Charlie Ross,
Founder Charlie grew up 15 miles from Williamsburg. As the son of a carpenter/farmer, he decided at a young age that breathing sawdust was the better of the two alternatives. Although he began his career framing houses, Charlie gained expertise in other aspects of the building process by building homes for his family. Charlie's role in the company is in quality control, where he ensures the same quality standard is applied to each home we build. When he's not working, Charlie enjoys spending time with his children and grandchildren. He especially loves teaching his British-born daughter-in-law and grandchildren to speak "proper English." The farmer portion of his DNA is exercised on a daily basis tending to a small flock of poultry. He is known to some as the "chicken whisperer."
---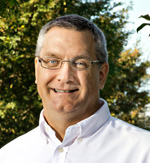 Keith Sobczak,AIA
Architect Keith is another transplant from the frozen north. He earned his bachelor's and master's degrees in architecture from the University of Michigan. Keith is ideally suited to help you design your custom home since he's designed and personally built three of his own homes. A penny-pincher by nature, Keith can wax poetic about the beauty of cellulose insulation, geothermal heat pumps and the like. Keith is also a walking wealth of trivia which he enjoys sharing at the office (don't give up your day job, Keith).
---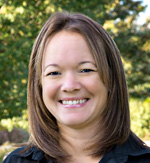 Kristin Vessecchia-Haltiner,
Project Administrator Kristin was born and raised in scenic Williamsburg. Fortunately for us, she gravitated toward a career in accounting, earning an associate's degree from Ashworth College. In her role as project administrator, Kristin is responsible for a wide variety of tasks that keep projects organized, clients informed, and ensuring homes and remodeling projects are delivered on time and on budget. As a mother of three, she exercises her organizational skills at home, too. We suspect that most of Kristin's expertise in child care was acquired on company time by trying to keep Tim and Keith in line (she's still at it.) Kristin and her family enjoy boating, and camping.
---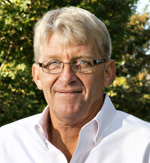 Ken Ross,
Production Superintendent Okay, let's deal with the nepotism right up front: Ken Ross is Charlie and Charlotte's nephew. He wasn't born with a hammer in his hand, but Ken's had one there for most of his life. Following a career as a framing contractor, Ken joined the Charles Ross team as production superintendent. He is responsible for coordinating the on-site efforts of trade partners and the assembly of thousands of components that go into the construction of each home. Our clients are always delighted when they see for themselves Ken's obsession with getting the details right and keeping jobsites neat and organized. He's installed 800-pound steel I-beams by himself when no one is looking (yes, really.)

Save